For the final project in my User Experience Design and Usability class, I was given the opportunity to come up with my own personal design-thinking challenge.
My design-thinking challenge:
How might we utilize digital technology to make health monitoring more intuitive and accessible to the general public? 
Before jumping into creating an audience analysis chart or interviewing individuals to build personas from, I assessed the purpose and goals for H-Lab.
​​​​​​​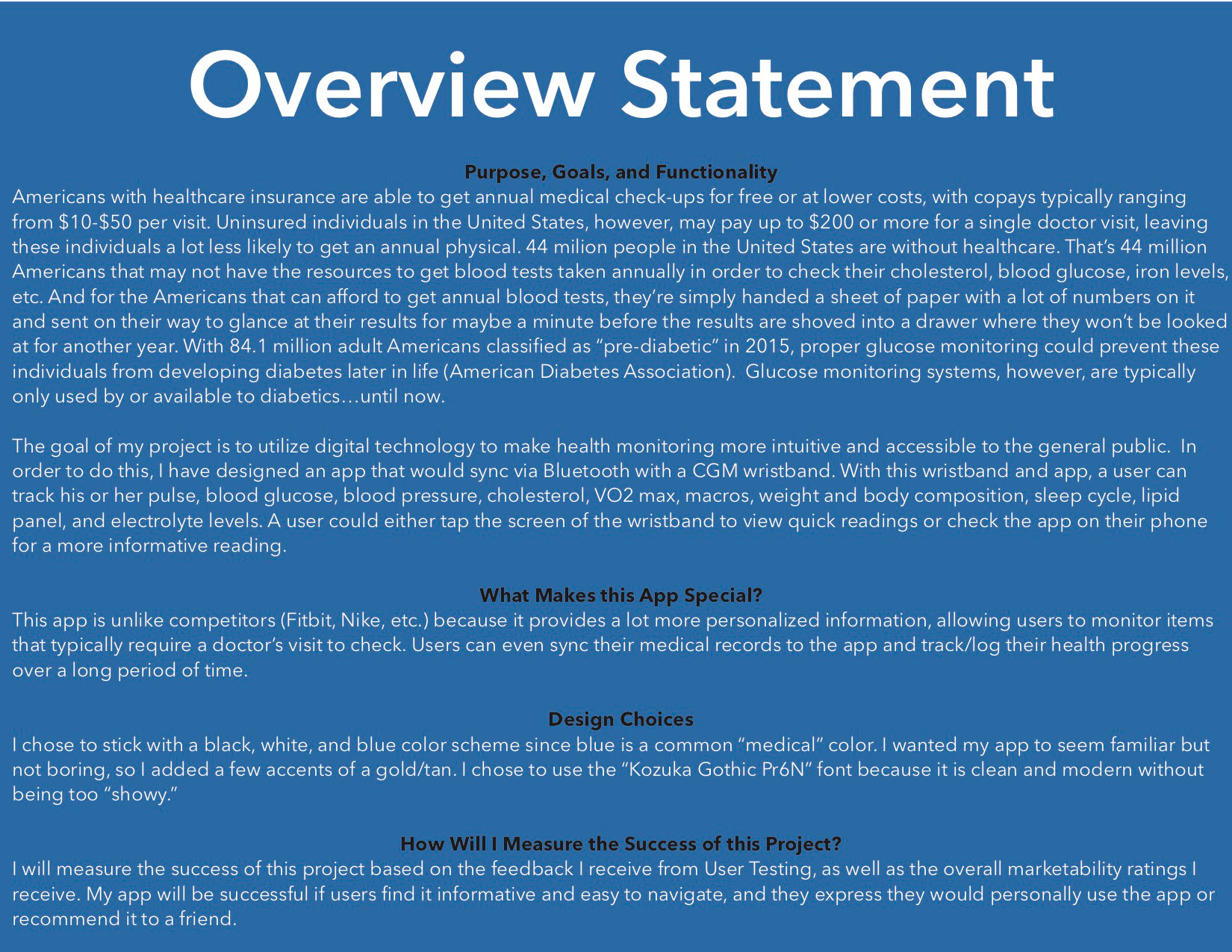 I then conducted user interviews, interviewing diverse individuals ranging from ages 18-80 with various socioeconomic backgrounds and health habits. Based on the feedback from these user interviews, I was able to better determine who my target audience would be.
I determined my target audience would likely be individuals ages 18-65 with a moderate to high income. Audience individuals could include: fitness enthusiasts, individuals worried about tracking their health, individuals with diabetes or pre-diabetes, parents wanting to monitor their children's health, doctors who might recommend H-Lab to their patients as a part of preventive medicine, or health insurance companies that may be enticed to cover the cost of these devices for their policy subscribers if evidence could be 
shown that people who used this app/device modified their lifestyles and became healthier and therefore saving the health insurance company expenses.
From there, I created an umbrella "audience analysis" chart.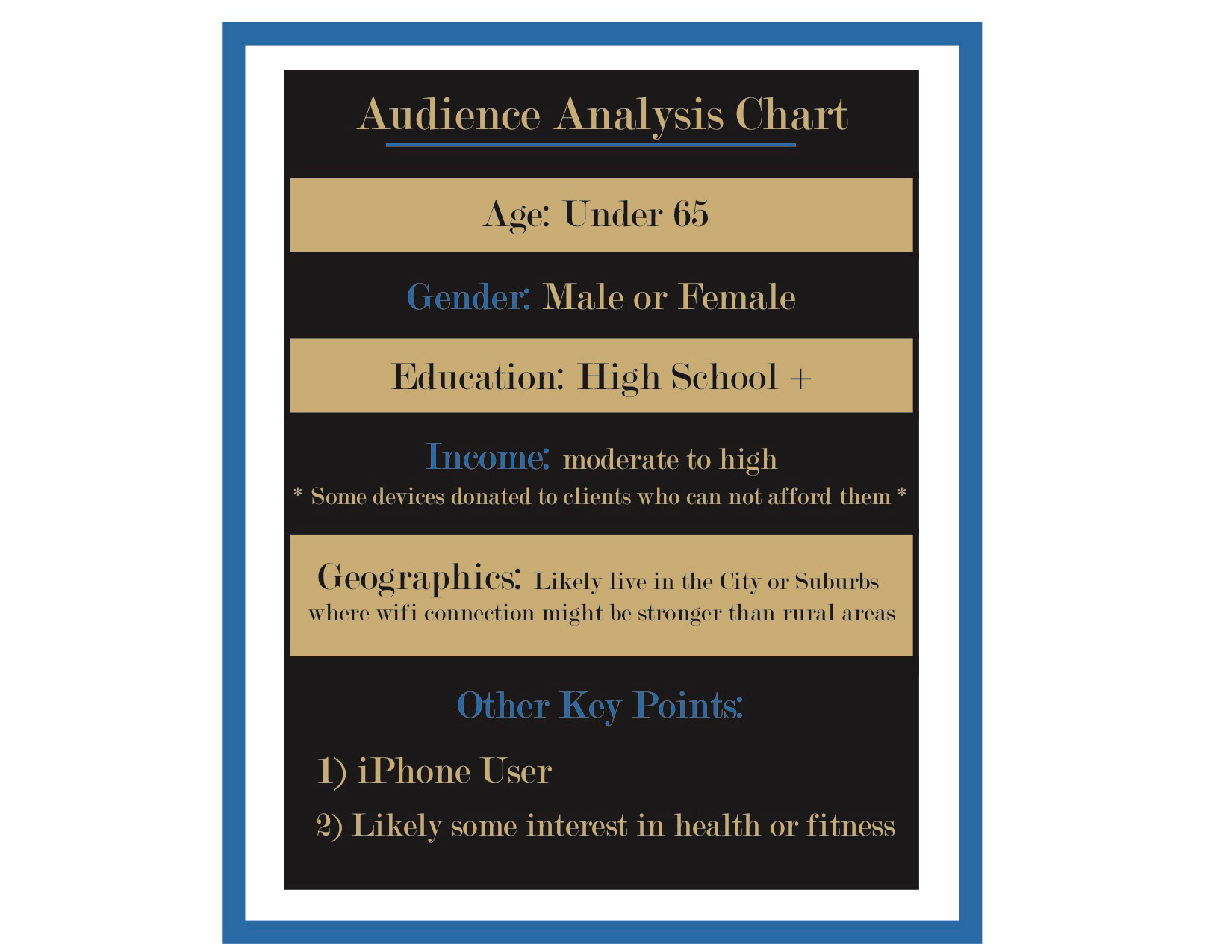 I evaluated my target audience and user interview findings to then develop these two personas: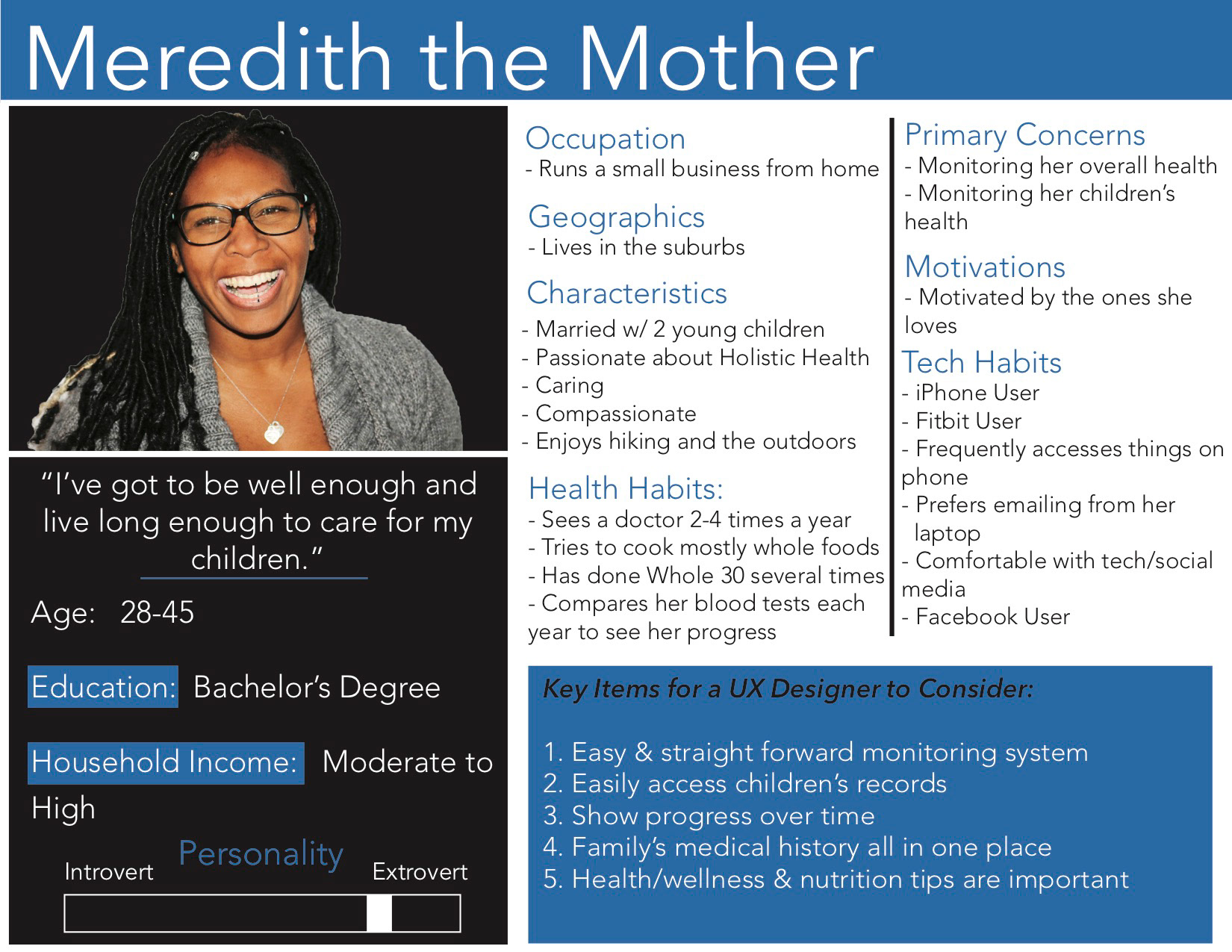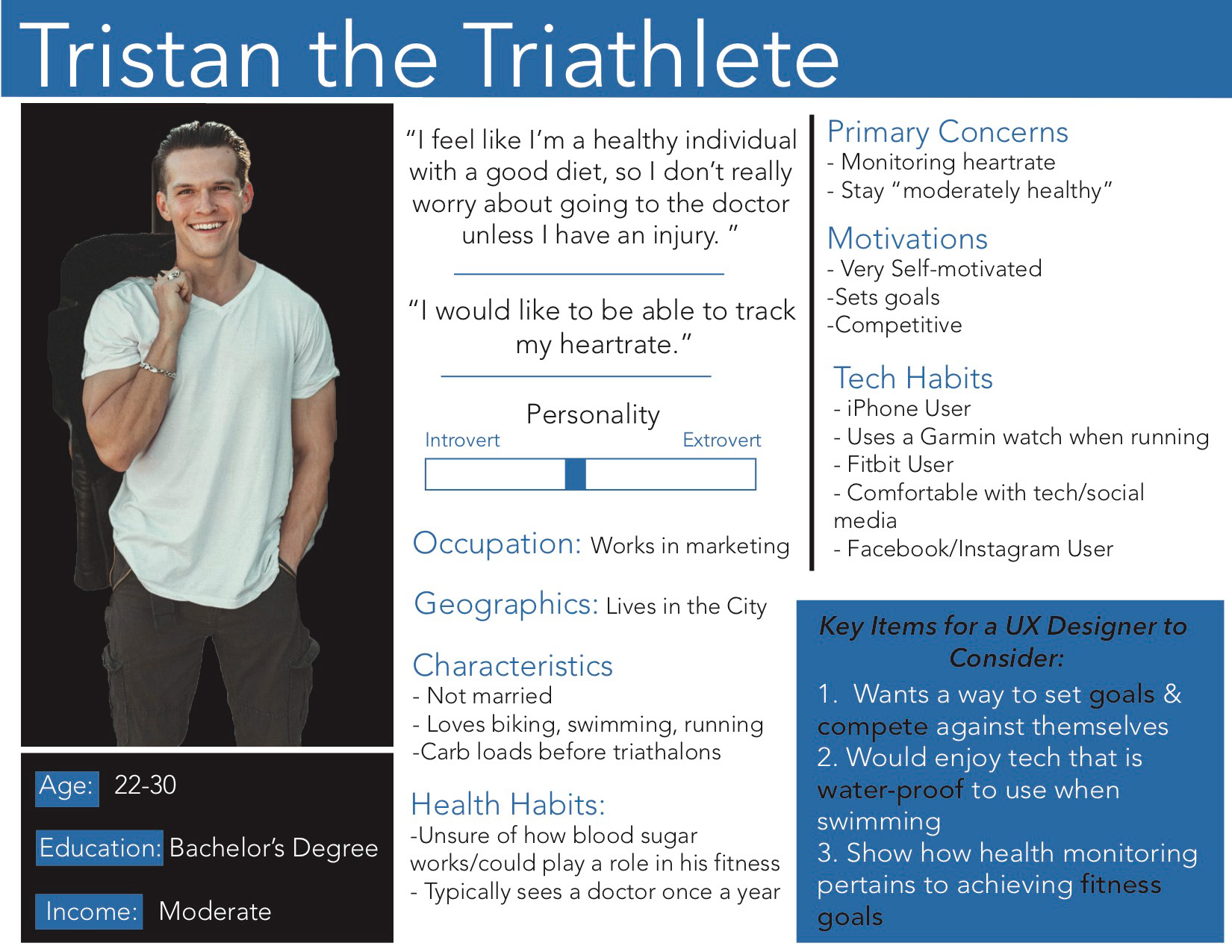 I then created a style guide, asset list, flowchart, and user journey map.
​​​​​​​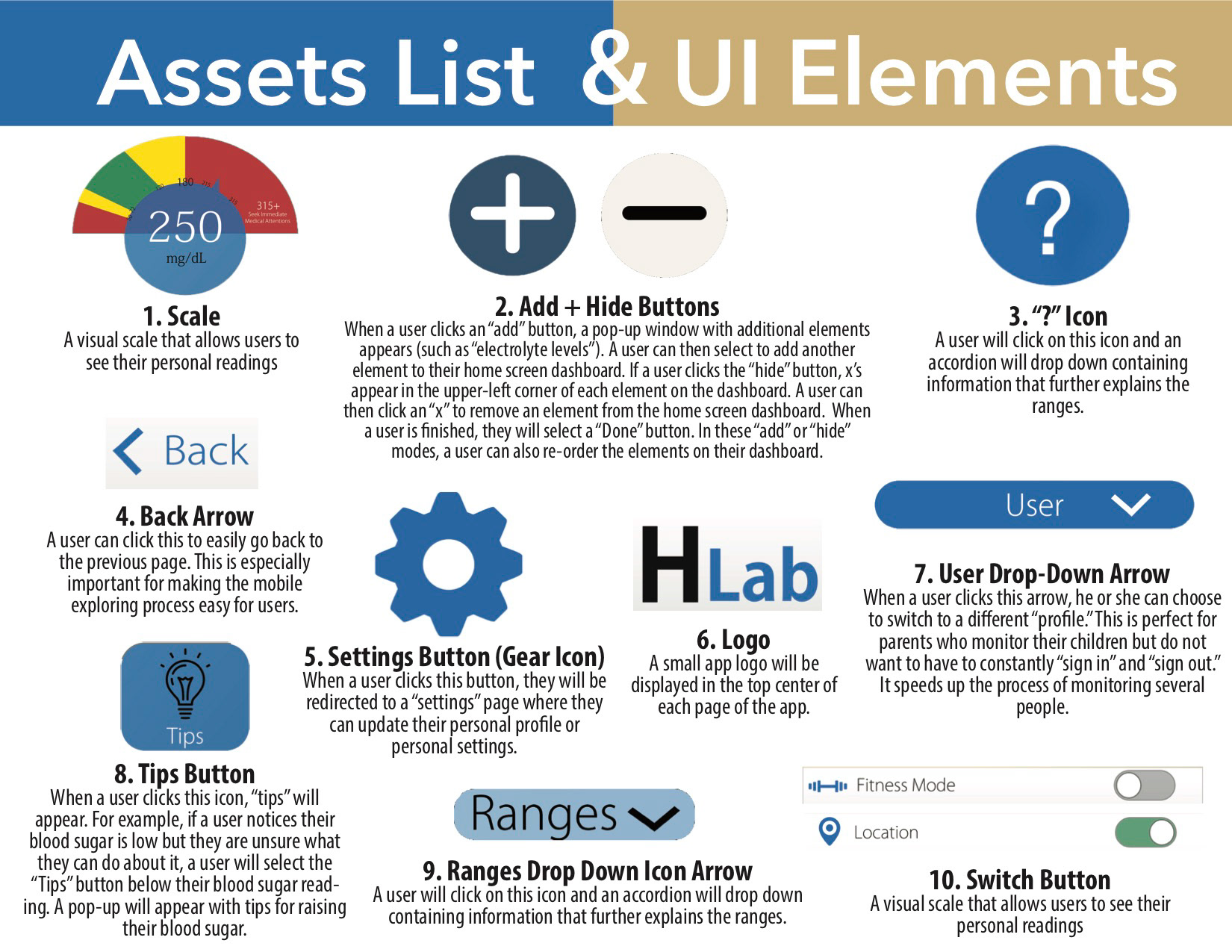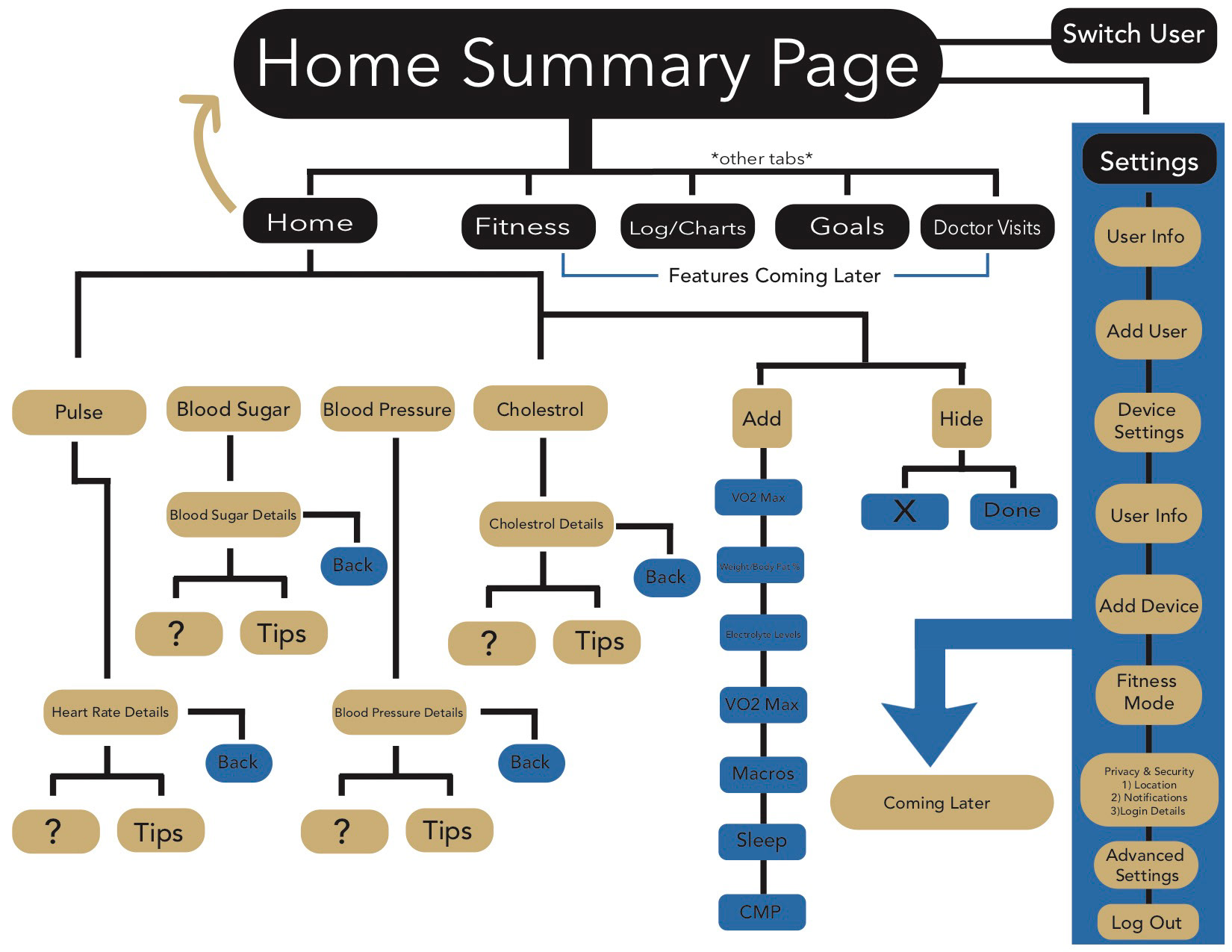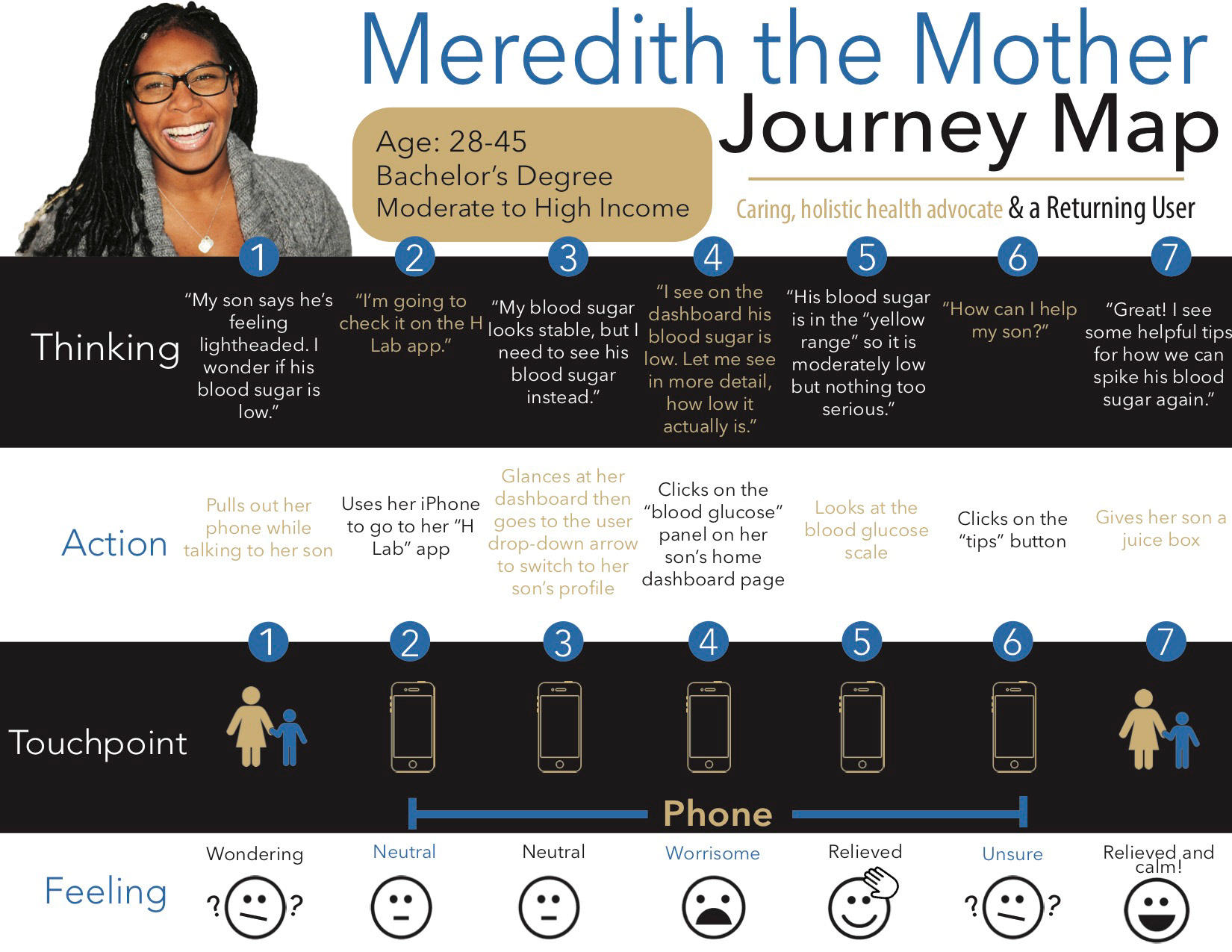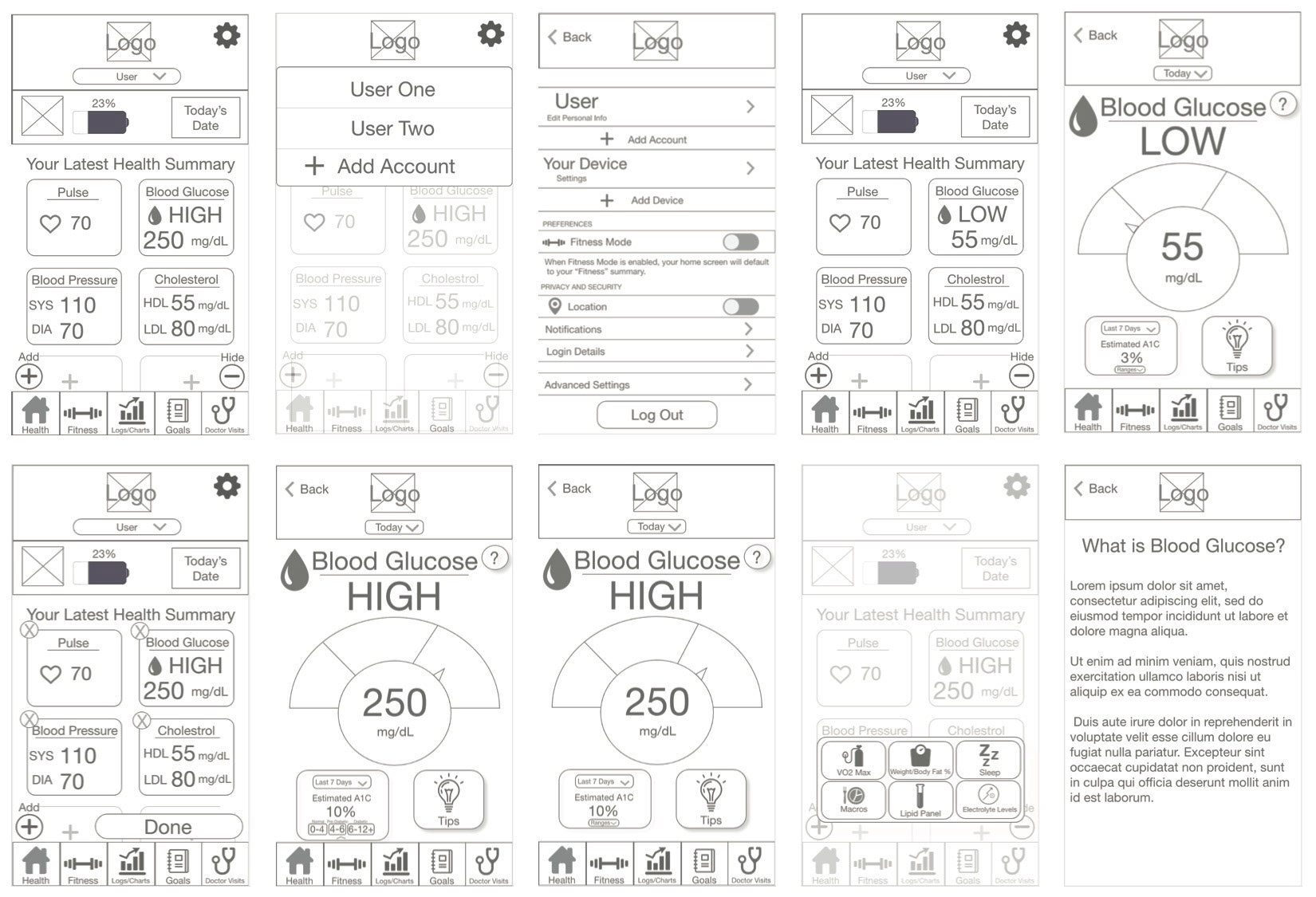 Design Panels (Pre-User Testing)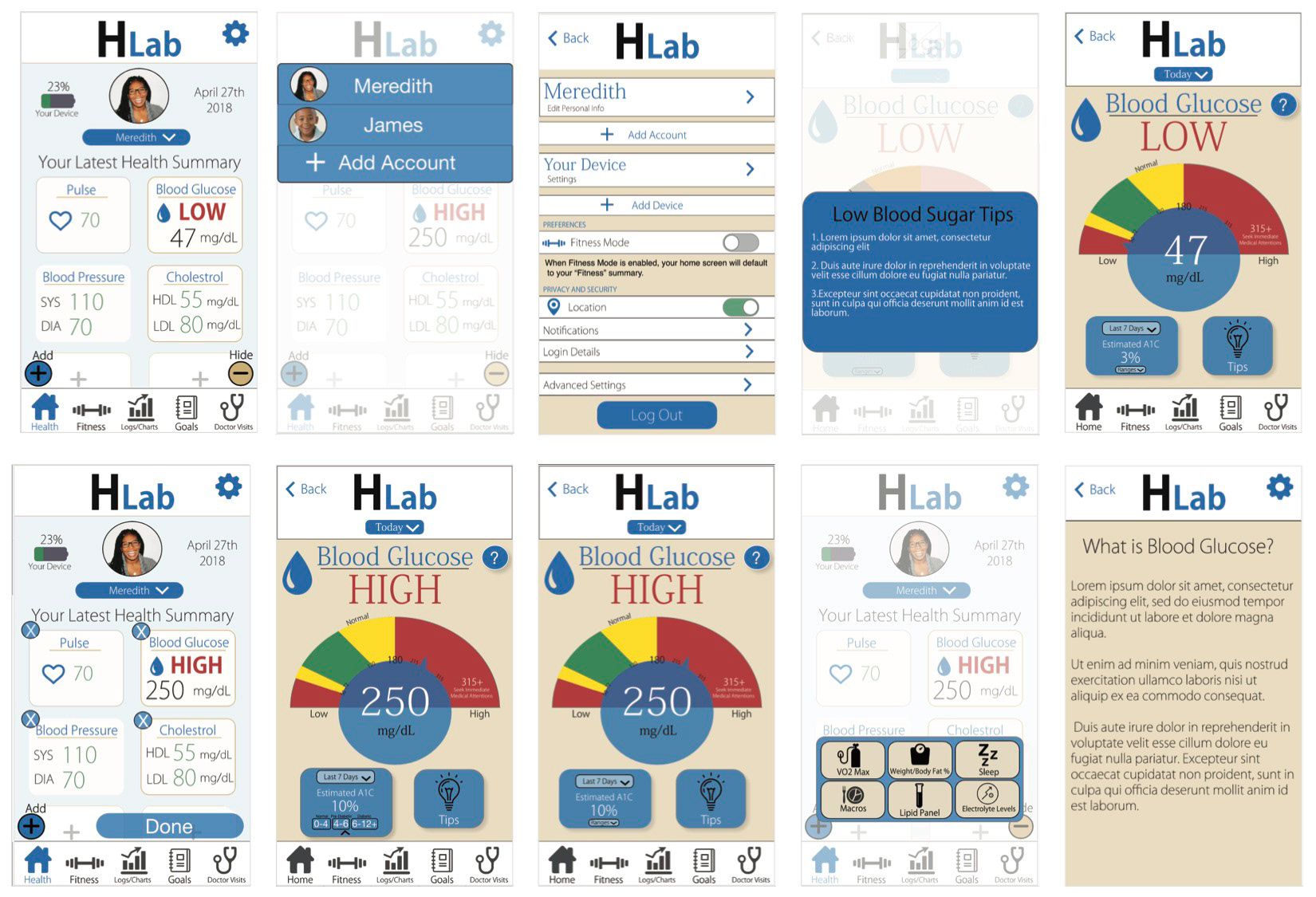 I conducted three remote user testing sessions using

UserTesting.com.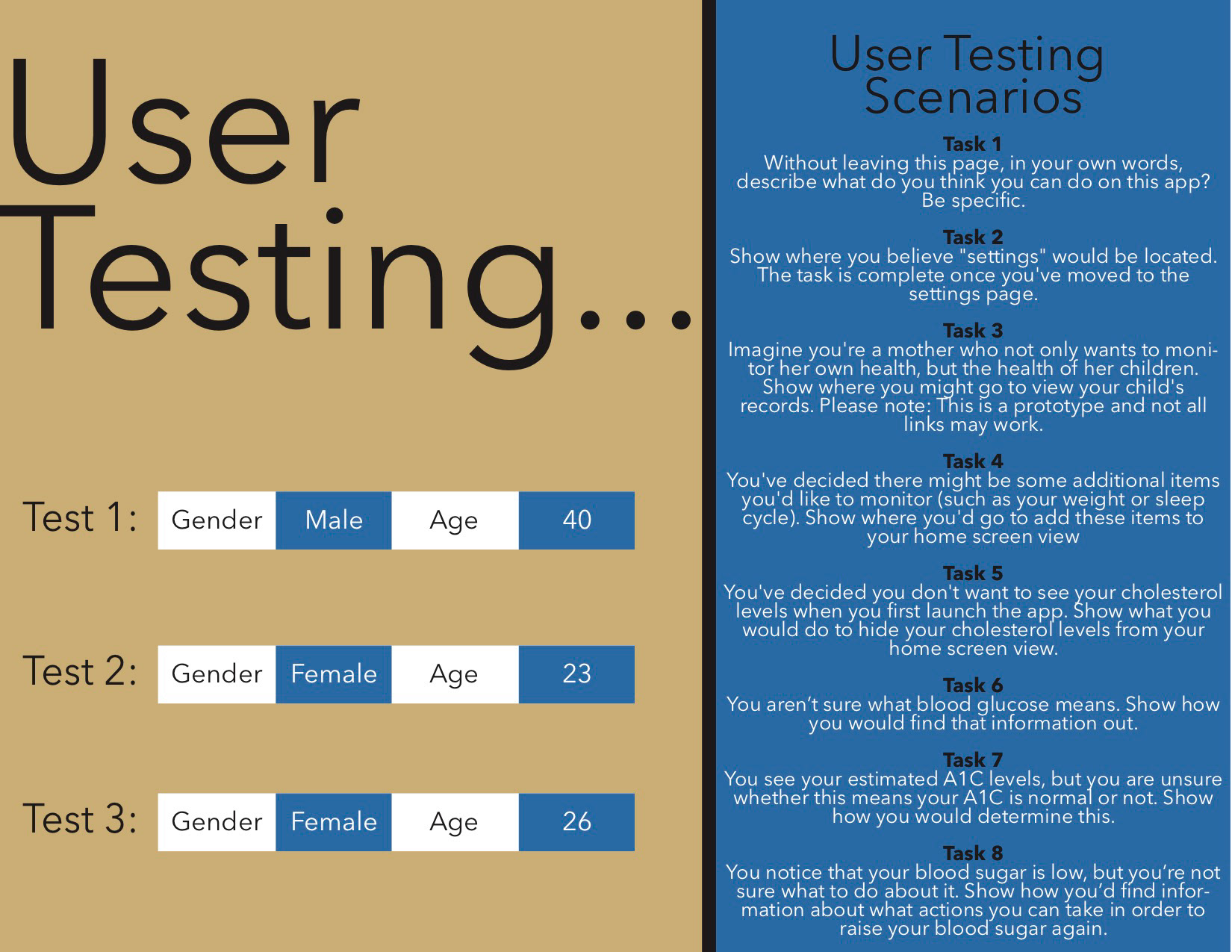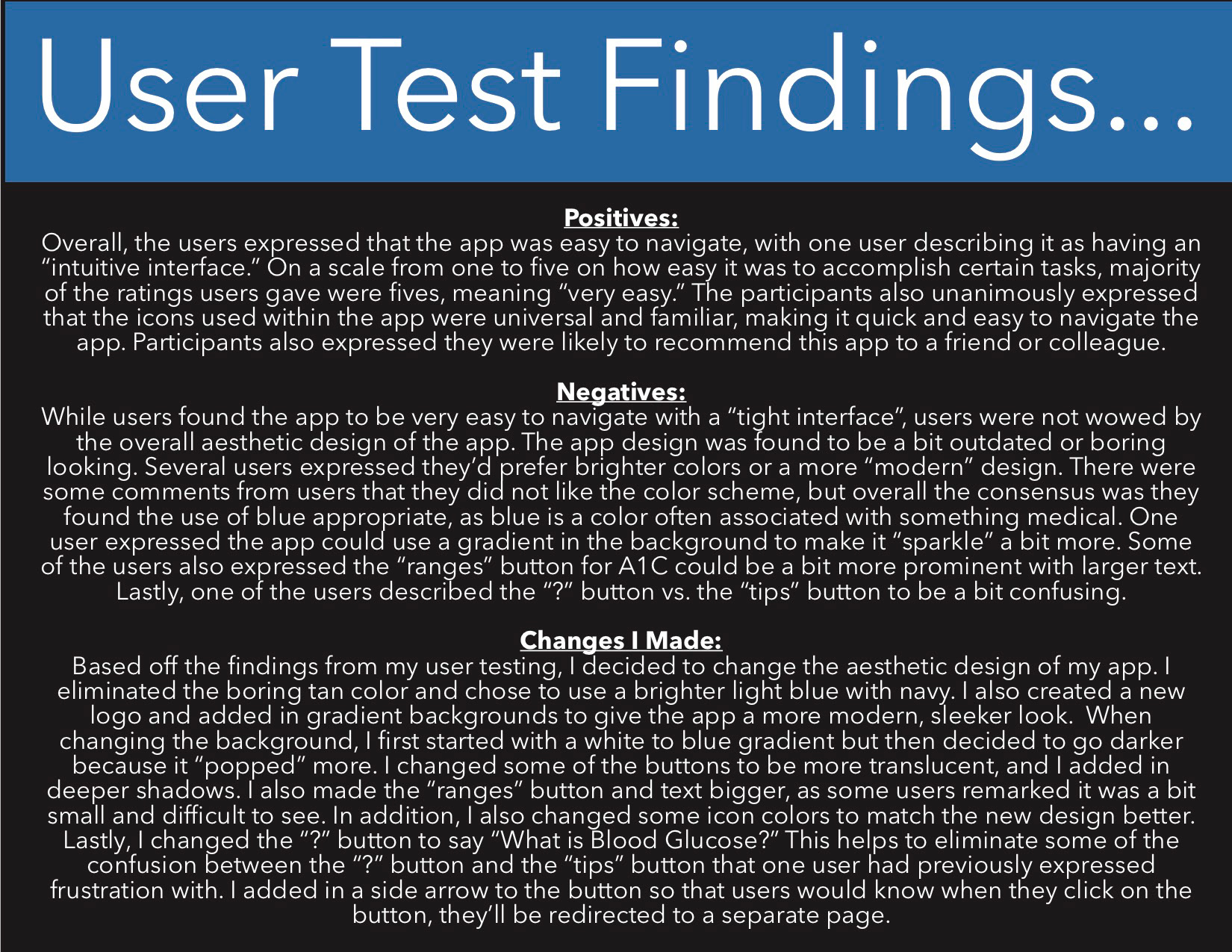 Revised Design Panels (Post-User Testing)