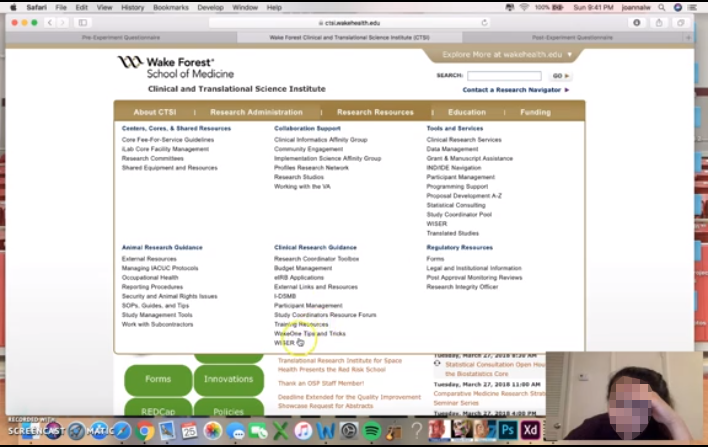 I worked with three other students in my MEJO 581 (User Experience Design and Usability) class to conduct usability testing for the Wake Forest School of Medicine: Clinical and Translational Science Institute (CTSI)'s website. As a team, we tested eight participants in 30-45 minute testing sessions. Each team member individually administered two in-person tests. Tests were conducted on laptops using Chrome or Safari web browsers. Screencast-o-matic was used to record each participant's audio, screen, and face. 
Each usability test consisted of: the participant filling out a consent form, a pre-test questionnaire, an initial CTSI site exploration, specific scenarios and tasks, a post-test questionnaire, post-test interview questions, and a potential open discussion. Lastly, participants were thanked, escorted out and given an incentive reward for participating.
Please Note
: Any personal or confidential information has been blurred or blacked out.